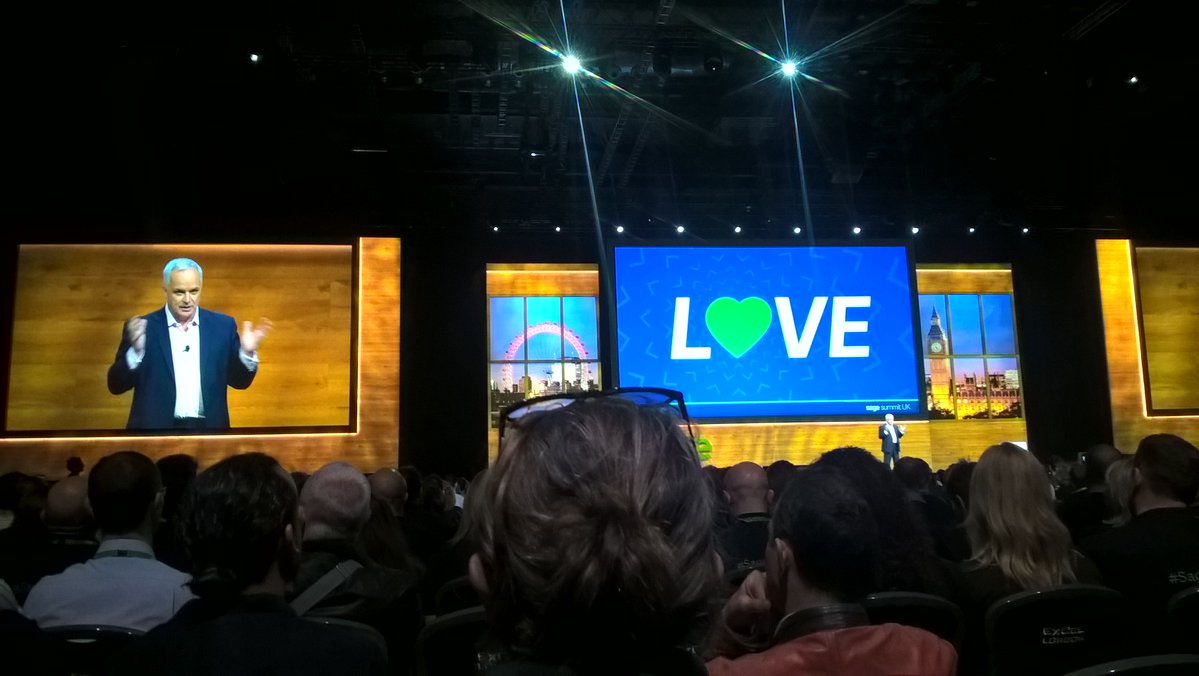 Sage Summit impresses Redware CTO
Sage are holding their UK summit conference at the Excel conference centre on 5-6 April this year and have marshalled an impressive roadmap comprising technical collaborations with some of the hottest technical infrastructure platforms around at the moment.
Thousands of partners comprising resellers, accountants and developers were present at the partner day together with a great display of Sage staff from around the world. Sage are a global company based in Newcastle and an impressive collection of Newcastle accents added spice to the presentations.
Sage seem to be firing on all fronts with many different technical collaborations pushing their products into the cloud and beyond. Sage 50 has been given a makeover pushing accounting data into the cloud whilst leaving desktop Sage 50 untouched and still available to the hardcore accounting users:
Sage 50C is an extension to their Sage Drive technology now boasting deep integration with Microsoft Office 365. Sharing documents between Sage 50 on the desktop and Microsoft's document store in Office 365 is just the beginning with mobile and tablet apps providing access across devices all sharing the same Sage 50 accounting database.
The Sage Capture app allows expenses to be photographed on a mobile and being made available to desktop Sage 50 users back at the office.
Sage Contact and an Outlook plug-in provides contact information across devices and a tablet web interface allows invoices to be created on the move with a tablet application.
Sage One now has a roadmap to bring this cloud technology (and Xero competitor) up to the functionality of Sage 50 with deep bank reconciliation becoming available soon as well as stock control and purchase orders not available on this platform until now. There are now 1,000,000 Sage One users worldwide with the Sage Live platform available for power cloud users.
Sage 200 and Sage X3 provide traditional accounting power for large accounting users and are being extended globally especially for the USA, Canada, France, Germany and Spain and are getting similar cloud functionality to extend their reach away from the desktop onto other devices.
As well as the Salesforce cloud infrastructure that powers Sage Live a newly announced integration platform based on Cloud Essentials technology offers the promise of a single integration platform for Sage Live and Sage One soon to be extended to the desktop platforms also. This could lead to a proliferation of "app" style integrations that can be seamlessly added to Sage products via a store type marketplace.
Sage are proud of their commitment to AI with their Pegg interface providing access to accounting information in response to spoken commands or text typed in to Skype or Facebook messenger.
Sage are also wearing their hearts on their sleeves with a renewed commitment to their partners including accountants, resellers, and ISVs and a well thought out emotive advertising showcasing customers improving their business by accessing their accounting data on a 24/7 basis through multiple access to accounting data across different devices.
The Sage foundation was also prominent in the keynote presentation with tie ups with Help a Hero and the equivalent US charity involvement powered by Amazon (AWS is used in some Sage products). Sage staff are given five days a year to work for charitable effort and encouraging their partner ecosystem to join in.
Sage already has a dominant place in accounting software all over the world but integration with technical platforms from Amazon, Salesforce, Microsoft and others is displaying a technical maturity that should place Sage well for the decade to come. The range of integrations we witnessed today reaffirms our conviction that Sage is the best placed accounting software for growing businesses available in the UK today.
Stamati Crook is CTO of Redware Research Limited currently supplying billing software that capable of producing Sage invoices from your own business process as well as integration with Microsoft CRM.