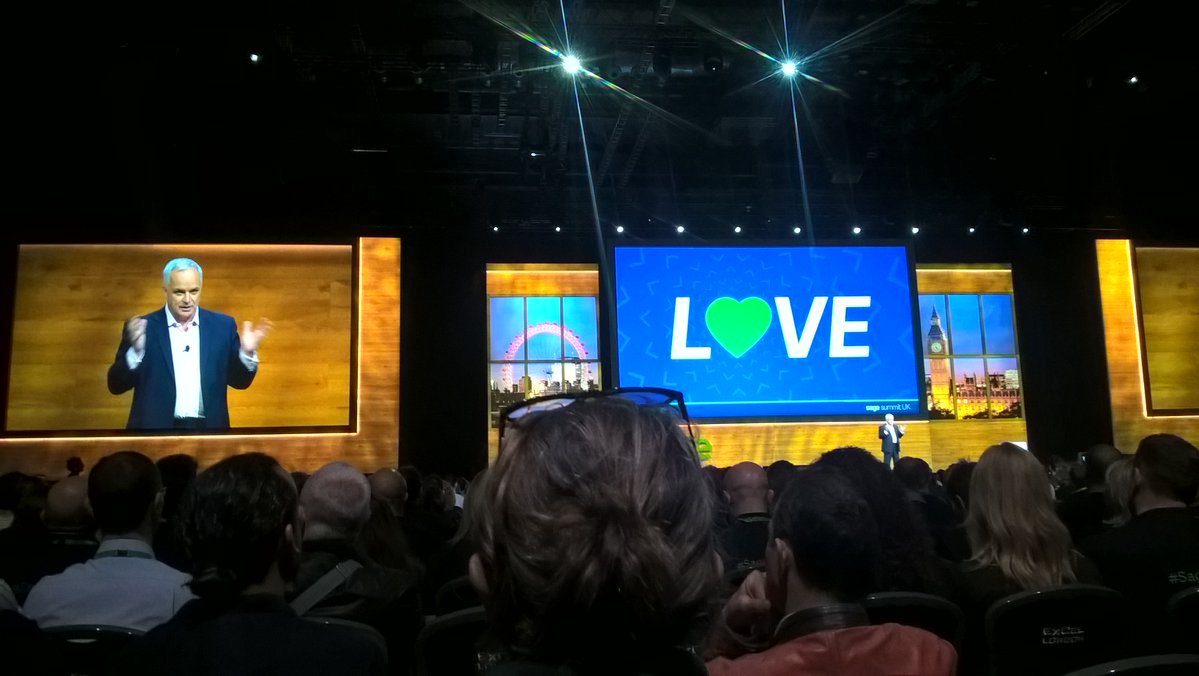 What does the cloud mean for Sage 50C users
Redware Research Limited attended the Sage Summit on 5 April at the Excel Conference Centre in London where Michael Office gave us a "deep dive" on what Sage 50C offers to its 400,000 business users here in the UK.
Michael spends 75% of his time out in the field watching and helping businesses make the most of Sage 50 and substantiated his claim that Sage 50C could save the average business thousands of minutes of administration time each year:
60 hours a year are spent storing and filing documents which need to be kept for six years for legal reasons here in the UK. Simply storing these documents online in the cloud as part of the Office 365 integration is a huge boost to productivity. Microsoft spend over a billion pounds a year improving their online security so the documents are safe and are available through a variety of devices as well as being made available automatically to desktop users of Sage 50C back at head office.
Sage Capture is a new mobile app provided for free by Sage allowing users to take photos of their expenses with a smart phone and upload into the Sage 50C document cloud.
Bank reconciliation is having a makeover after an EU directive forcing banks to make transactions available (in a secure manner) to applications so that bank reconciliation can be vastly improved. Sage have four of the major UK banks integrated already with the remaining six coming available soon so that 90% of businesses will be able to automagically reconcile their bank statements saving an average of five hours a week of accounting effort.
The Sage Contact app and Outlook plug-in makes all accounting contact information available to a variety of devices (mobile and tablet) and changes made via the device is replicated back to the accounting database that accounting staff use on the desktop at the head office.
Mobile Invoicing is also available as a web app on a tablet with invoices replicating back onto the desktop for approval and processing by the accounting team.
Sage have revamped their reporting making the existing functionality available through Excel and then on to Power BI and other Microsoft reporting tools. This is half complete with the remainder of the existing Sage reports being implemented over the summer. New reports will be available online so that users will not need to upgrade their desktop Sage to receive the benefit of new reports as they are developed. All this and dashboards too coming later this year.
We believe Michael when he says that all these productivity gains justify the change of the pricing model of Sage 50C to a monthly subscription which he claims is just 10% more expensive than the current pricing scheme. Current pricing starts at £20 for two users rising to £60 for full functionality including Office 365 licenses and peaking at £125 per month for up to 20 users.
Stamati Crook is CTO of Redware Research Limited who offer a range of billing tools for automated invoices with Sage 50C as well as our full two-way integration with Microsoft Dynamics 365.